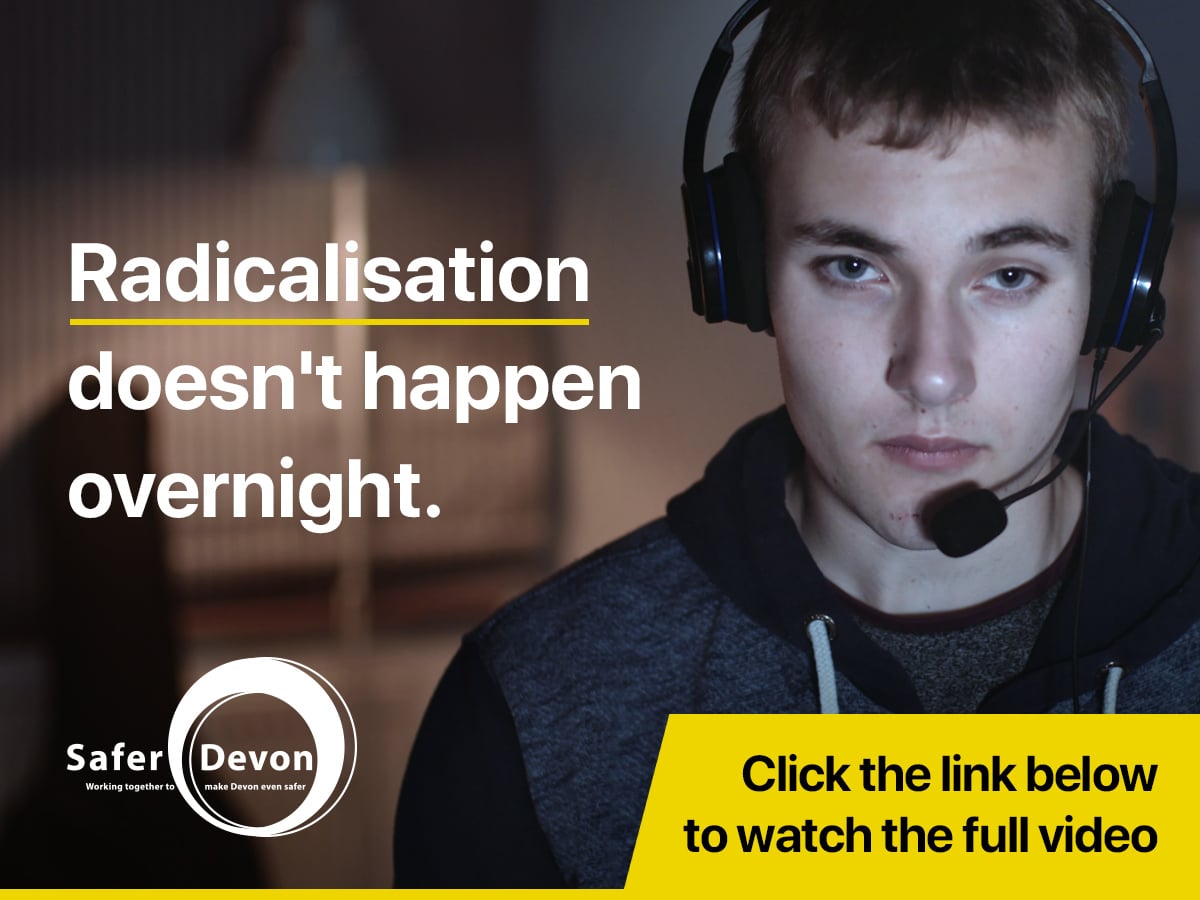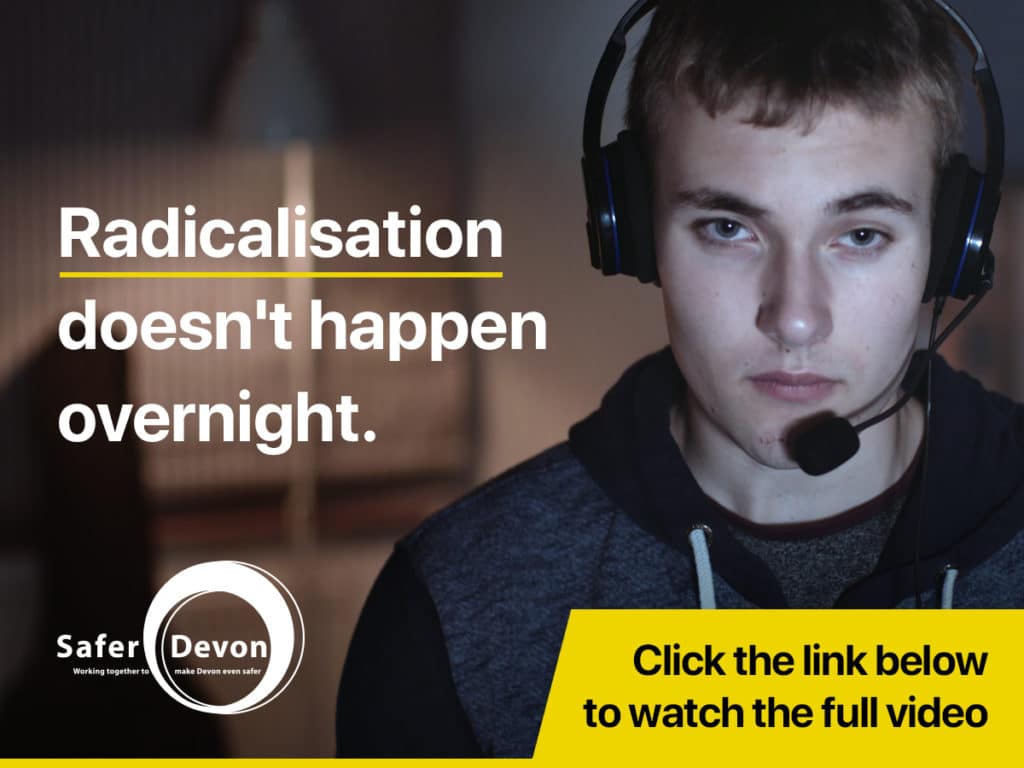 Safer Devon Partnership have now launched their Online Radicalisation Campaign. 
The aims of this campaign are as follows:
Increase the awareness that radicalisation is happening in Devon.
Highlight who is most at risk and how to recognise the signs.
Encourage parents, professionals and communities to report any concerns by promoting how and where they should seek help and advice.
For further information and to watch the Online Radicalisation video, please follow this link to Safer Devon's preventing radicalisation webpage.